Cali Nation – Self Titled – CD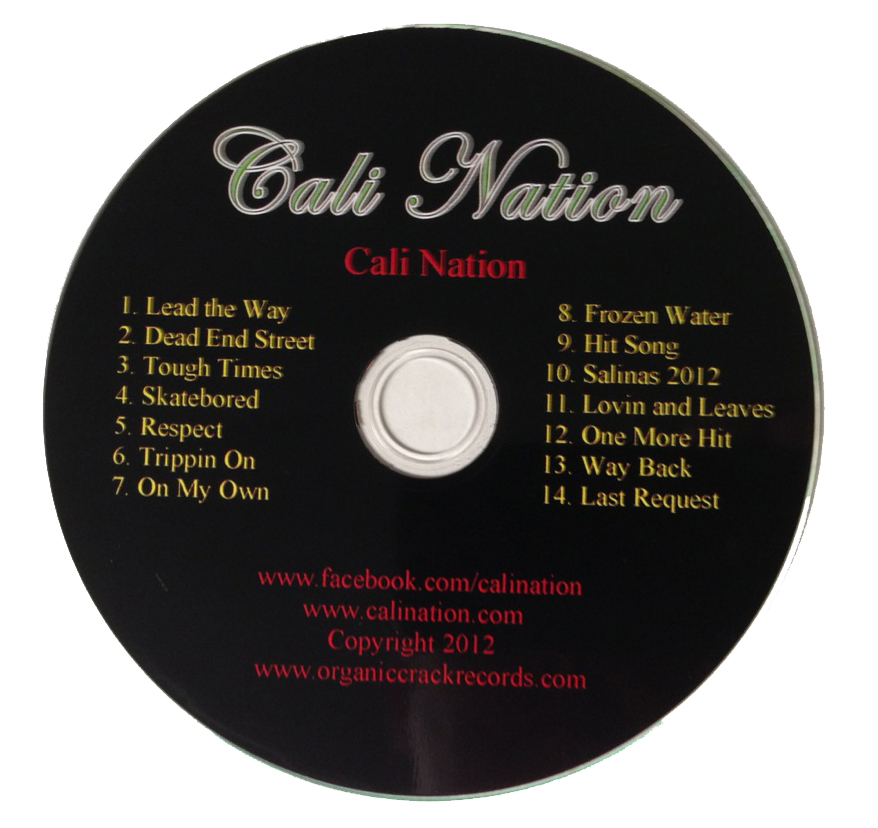 Cali Nation – Self Titled – CD
Cali Nation's self titled sophomore release features 14 new songs inspired by sex, drugs, rock and roll, and the pursuit of peace, love, and happiness.
1. Lead the Way
2. Dead End Street
3. Tough Times
4. Skatebored
5. Respect
6. Trippin On
7. On My Own
8. Frozen Water
9. Hit Song
10. Salinas 2012
11. Lovin and Leaves
12. One More Hit
13. Way Back
14. Last Request
CD is shipped in paper sleeve.
No Plastic Case or Liner.
Every purchase includes a Free Cali Nation sticker pack.
Free Shipping!
Updating...